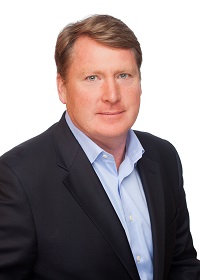 John Fay
Chief Executive Officer
John F. Fay is Chief Executive Officer of INTTRA. Prior to joining INTTRA in 2014, John, was Senior Managing Director and Global Head of Commodities and Currencies for Newedge Group where he also served as a member of its Executive Committee.
Prior to Newedge, John was Co-CEO of Instinet LLC, where he had previously held the role of Co-President and Head of Europe and Asia. John's previous experience includes senior roles at Goldman Sachs & Co. and Morgan Stanley-Dean Witter.
John has a Master's degree in Business Administration from New York University, Stern School of Business and is a graduate of Mount St. Mary's College in Maryland.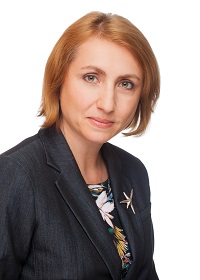 Inna Kuznetsova
President and Chief Operating Officer
Inna Kuznetsova is President and Chief Operating Officer of INTTRA, leading sales, service delivery, marketing, strategic alliances, product management, IT infrastructure and software development.
Before joining INTTRA in early 2015 Inna was the Chief Commercial Officer at CEVA Logistics and prior to that spent 19 years at IBM, where in her last role she was the Vice-President, Marketing & Sales Enablement for IBM Systems Software.
Inna holds PhD. in Mathematics from Moscow State University, Russia, and MBA from Columbia Business School.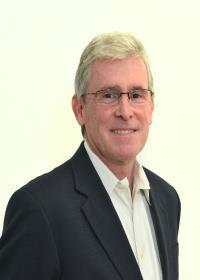 Jim Whalen
Senior Vice President, Office of the CEO
Jim has been with INTTRA for eight years and previously held the position of President, Asia Pacific. At INTTRA Jim has also held executive roles leading our global Commercial, Services, and Operations teams.
Jim brings over 25 years of experience in professional services, systems development, operations, and program management in the telecommunications industry for large and mid-size growth companies. Prior to joining INTTRA, he held executive positions at growth companies including Vertek Corporation, Synchronoss Technologies, and Avotus Corporation. Prior, he spent 15 years in senior management positions at AT&T.
Jim received his Bachelor of Arts degree in Psychology from Gettysburg College and his MA in Industrial and Organizational Psychology from Fairleigh Dickinson University.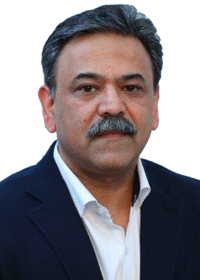 Vijay Minocha
President, INTTRA Asia Pacific
Vijay Minocha is President of INTTRA Asia Pacific. Before joining INTTRA, Vijay has spent 5 years in Senior Management positions at United Arab Shipping Company as Global Head of Customer Service, Ecommerce and Agency Management including Chairman of the Board of two subsidiaries
Prior to UASC, Vijay was Managing Director at Emirates Shipping Lines India and President of CSAV Agencies India Pvt Ltd. Vijay's previous experience includes COO roles for Asia and Europe. Vijay is a Master Mariner from Blackpool and The Fylde College, United Kingdom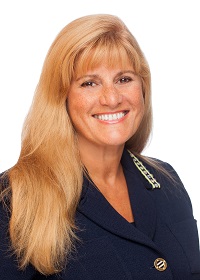 Philly Teixeira
President, INTTRA EMEA
Philly Teixeira is President for Europe, Middle East and Africa. Her main focus is the continued growth and expansion of business development while leading commercial operations and strategy across the region.
Prior to joining INTTRA in 2016, Philly served as Vice President at Maersk Line, CMA-CGM and FedEx, leading Key Client Programs, Sales, Marketing, e-Business, Customer Experience. Philly has completed executive leadership programs at Harvard Business School and the International Institute for Management Development. She is a graduate of McGill University.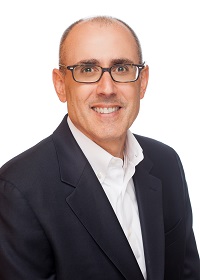 Andrew Porter
Senior Vice President and General Counsel
Andrew Porter is Senior Vice President, General Counsel and Corporate Secretary of INTTRA. He manages the Legal and Human Resources departments.
Prior to joining INTTRA, Andrew was General Counsel of SterlingBackcheck. Andrew also served as General Counsel of Global Compliance Services, and as Associate General Counsel at Dun & Bradstreet. Andrew is a graduate of Yale University and the NYU School of Law.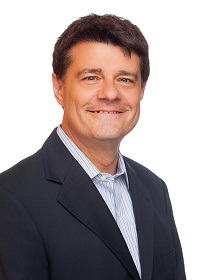 Peter Spellman
Senior Vice President, Chief Technology Officer
Peter Spellman is Chief Technology Officer at INTTRA, responsible for leading global architecture, engineering, and technical operations. Peter has over 25 years of innovative experience in devising, defining, delivering, and managing complex software solutions with the last 8 years focusing on cloud-based systems.
Prior to INTTRA, Peter was founder and CTO of TraceLink, a pharmaceutical supply chain network platform. He has also held technology, engineering and product leadership positions at SaaS startups SupplyScape, Performaworks, and iWant, as well as the MITRE Corporation and Microsoft.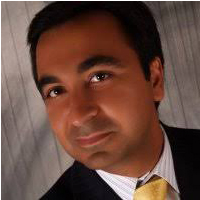 Karim Jumma
Vice President, Chief Product Officer
Karim Jumma is Vice President, Chief Product Officer at INTTRA.
Prior to joining INTTRA, Karim headed development, product management and service management functions for Wallenius Wilhelmsen logistics. Karim has over 18 years of logistics industry experience in software product development, M&A's and consolidation of systems. Prior to logistics, Karim held several leadership positions in technology consulting across finance and manufacturing industries.
Karim received his bachelor's degree with honors in Electrical Engineering from Mumbai University and holds a Master's Degree in Business administration from Columbia Business School.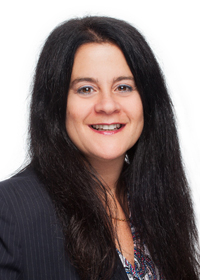 Jeri Allan
Senior Vice President, Chief Sales Officer
Jeri Allan is Senior Vice President, Chief Sales Officer for INTTRA. Prior to INTTRA, Jeri spent over 30 years at IBM, where she held various executive roles leading global sales teams in IBM's Software Group. She later served as VP of Global Sales and Business Development for Supply Chain Solutions at CEVA Logistics. Jeri holds a Bachelor's of Science in Electrical Engineering from Rensselaer Polytechnic Institute.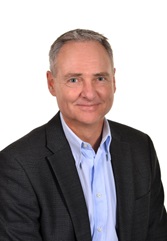 Michael S. Nielsen
Senior Vice President, INTTRA Carrier Account Management
Michael Nielsen is Senior Vice President for INTTRAs relations with Ocean Carriers. Michael is one of the inventors of INTTRA and has been part of building the company from its start with 8 years at INTTRA HQ. Prior to INTTRA Michael served for 17 years at Maersk in various roles as Strategic Account Manager for Maersk Data and responsible for Business optimization in Maersk Line for 5 years. Michael has a background in IT, Business Process Optimization and Commercial Management. Michael is a graduate in International Business from Copenhagen Business School and completed extensive leadership education at Harward Business School.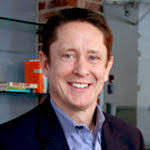 Kevin Young
Chief Marketing Officer
Kevin is the Chief Marketing Officer at INTTRA. Kevin comes to INTTRA with over 25 years of marketing experience, having held marketing leadership positions at GlaxoSmithKline, Microsoft, and SAP as well as several innovative startups. Kevin received his bachelor degree from the University of Notre Dame and his MBA from Carnegie Mellon University.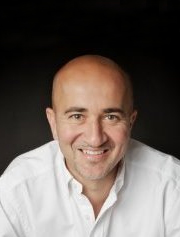 Jim Bralsford
Vice President, Sales, EMEA
Jim Bralsford is Vice President of Sales for Europe, Middle East, and Africa. Jim brings 20 years of experience in solutions sales and sales management and analytics within the logistics industry across UK, Europe, and Asia Pacific.
Jim joined INTTRA from CEVA Logistics, where he served as SVP of Global Solution Design.
Jim is a graduate of Brunel University in the UK.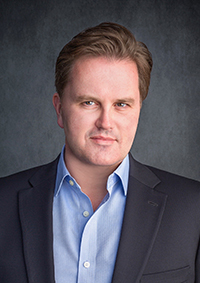 David Mincey
Vice President, Sales, Americas
Dave Mincey is Vice President of Sales for the Americas. He is responsible for the North America, Central and South America sales territories, and brings over 18 years of experience in ocean logistics and solution sales.
Prior to INTTRA, Dave served in various sales, operations, and intermodal roles within the A.P. Møller-Maersk Group. Dave holds a B.S. in Logistics & Supply Chain Management from the University of Tennessee.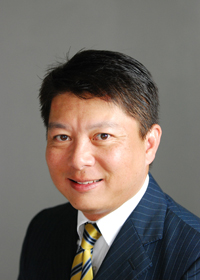 Eric Lim
Vice President Sales, Asia Pacific
Eric Lim is Vice President Sales for the Asia Pacific region at INTTRA. Eric has over 25 years Sales Management and Leadership experience in the IT Industry having worked for Motorola, Tibco, IBM and Yahoo. Eric was awarded a British High Commission Foreign & Commonwealth Post Graduate Scholarship, and holds a Master of Science Degree specialising in Artificial Intelligence from the University of Essex, United Kingdom.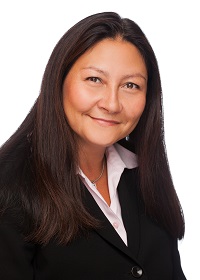 Sherrie Orzechowski
Vice President, Strategic Alliances
Sherrie Orzechowski is Vice President, Strategic Alliances at INTTRA. Sherrie has over 15 years of consultative sales expertise in Supply Chain Management.
Prior to INTTRA, Sherrie held numerous leadership roles at Dun and Bradstreet, CVM Solutions and Elcom. Sherrie is a graduate of the University of Massachusetts.
Ken Sine
Vice President, Growth Initiatives
Kenneth D. Sine is Vice President of Growth Initiatives of INTTRA. Prior to joining INTTRA in 2017, Ken was Vice President of the Maritime division at Crane Worldwide. He has 27 years of experience in the logistics/supply chain management industry in marketing, sales, sales management, regulatory affairs, product management, and executive management. Ken holds a Master's Degree in International Management and Business Administration from Lake Forest Graduate School of Management and is a Graduate of Barat College of DePaul University in Lake Forest, Illinois.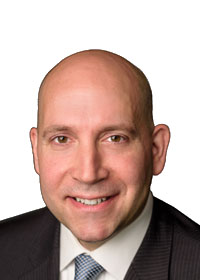 Greg White
Senior Vice President, Global Head of Strategy & Business Development
Greg White is the Global Head of Strategy & Business Development at INTTRA. Prior to joining INTTRA, Greg was Chief Commercial Officer at Ports America.
Prior to Ports America, Greg was the Global Head of Strategy for UASC in Dubai. Greg's previous experience includes senior roles at A.P. Moller Maersk and Booz & Co. Greg has a Master's Degree in Business Administration from the Thunderbird School of Global Management and is a graduate of Michigan State University.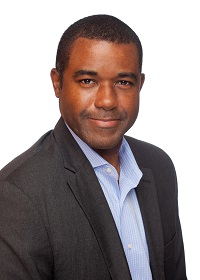 Robert Whyte
Vice President, Service Delivery
Robert Whyte is Vice President, Service Delivery at INTTRA. Robert is responsible for optimizing the customer experience and managing global service delivery operations.
Prior to joining INTTRA, Robert served as a Director of Call Center Operations at a college in South Florida and before that held various leadership positions with American Express.