What is the Avantida Platform?
Avantida's platform has been created to make it easy and profitable to manage your empty container equipment. From enabling drop-off or pick-up location changes to approving the reUse of a container for an export customer, Transport companies value the ability to bring flexibility and efficiency to their business.
Container reUSE
Rather than bringing back an empty container to the port or assigned depot, transport companies can use the Avantida Platform to request permission and pay for the right to bring the container straight to their export customer to get loaded.
OPTIMIZE YOUR IMPORT AND EXPORT CONTAINER MANAGEMENT FLOW TO ENHANCE YOUR CUSTOMER SERVICE
DepotX
Transport or logistics companies have little flexibility when it comes to changing pick-up or drop-off locations for your empty containers. With Avantida's DepotX platform they can pay you to check and select the depot that is most convenient for them.
FlexPort
Some transport companies work with evening shifts in order to avoid the traffic and wait times many suffer during the day. With FlexPort, transportation providers can request an empty container drop-off or pick-up after office hours.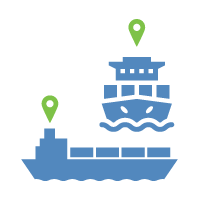 Ultimate Flexibility
Choose from a range of ocean carriers and locations.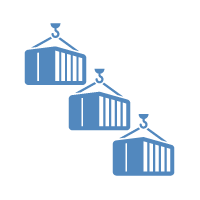 One Step Process
Make it easier for your transport company and your line of business.